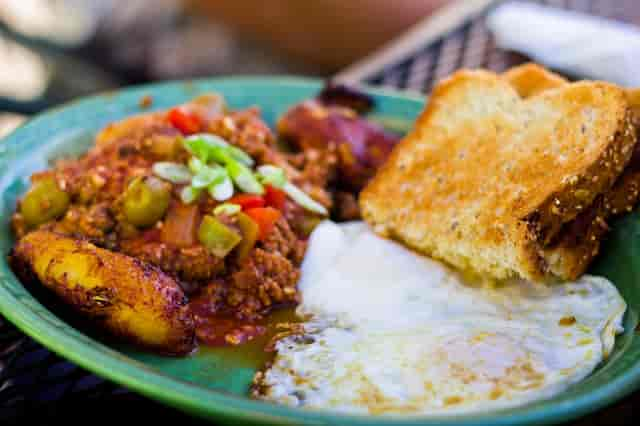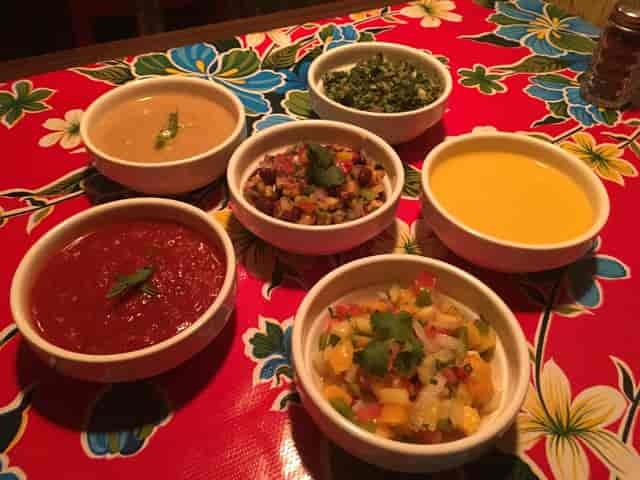 Menu
Takeout Menu
GIFT SHOP / T-shirts Etc...
Our little gift shop offers a great selection of t-shirts! You can also find our coffee mugs, caps and even bumper stickers. Order them here online to pick up or for delivery. Add it to your food order, or just shop here. #HereForYou

Thanks for shopping with us, we really appreciate your business! Come back and check often to see as we add more t-shirt varieties and other gift goodies.

(Sorry, we're not offering shipping at this time)
Soup & Salads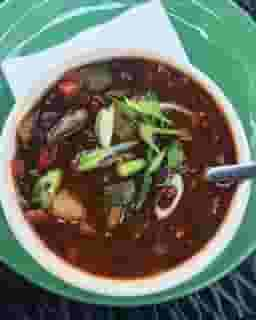 Black Bean Veggie Soup
Soup's on!! Black beans and chopped veggies (including yuca) in our homemade veggie broth make this hearty, delicious AND it's Vegan & Gluten Free. Our signature soup is so good you'll be back for more... order it hot, OR order it cold to take home and heat up later!8 oz $6.9516 oz (pint) $8.9532 oz (Quart) $14.95
Appetizers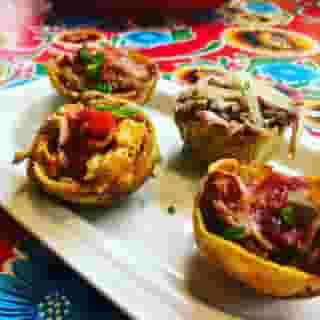 Tostones Rellenos
Bite-sized and adorable... these little fried green plantain baskets are filled with our delicious meats. Order of 4Order of 4 filled with Picadillo! $8Order of 4 filled with Lechon Asado! $9Order of 4 filled with Chicken Fricasee! $8Order of 4 filled with Ropa Vieja! $12Order of 4 filled with one of each of our specialty meats! $10

Platos Principales / Entrees
Sauces / Salsas by the Jar

New!