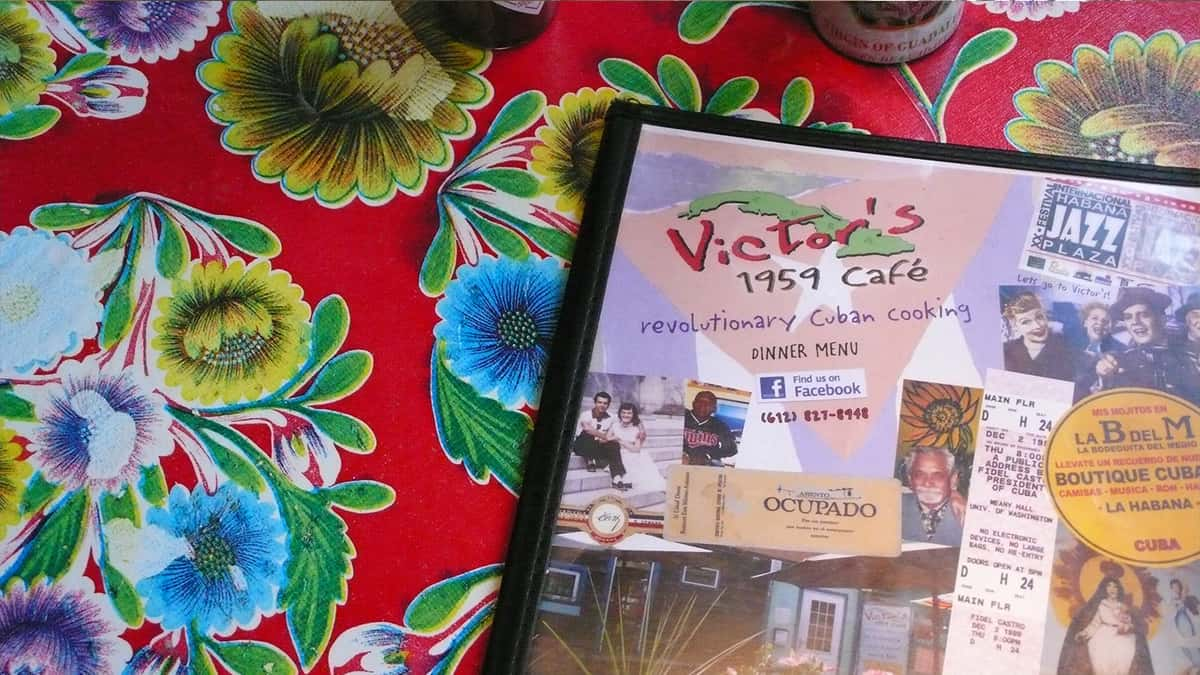 Gift Cards & Shop
Gift Cards & Shop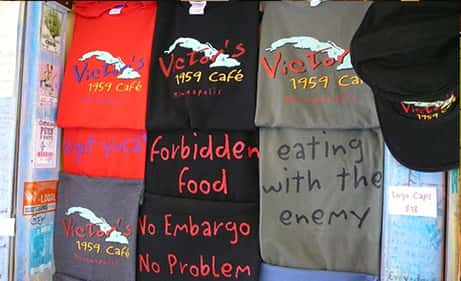 Shirts & Hats and more!
We have a great variety of t-shirts and caps available to extend your Victor's 1959 Cafe experience and to share as gifts.

Tshirts $18 - $22

Mugs - $12 each 

12-oz bag of Victor's 1959 blend - $14.25 

Guava jam - $7.95 a can
Gift Cards
Gift Cards are great way to share the Cuban food goodness. Treat someone to the experience! Victor's 1959 Cafe Gift Cards are available in any denomination. Stop in and pick up a few!
OR, do you live out of town?? Want to buy a gift card for a friend here in Minneapolis? ? Just call us at 612-827-8948 and we'll hook you up...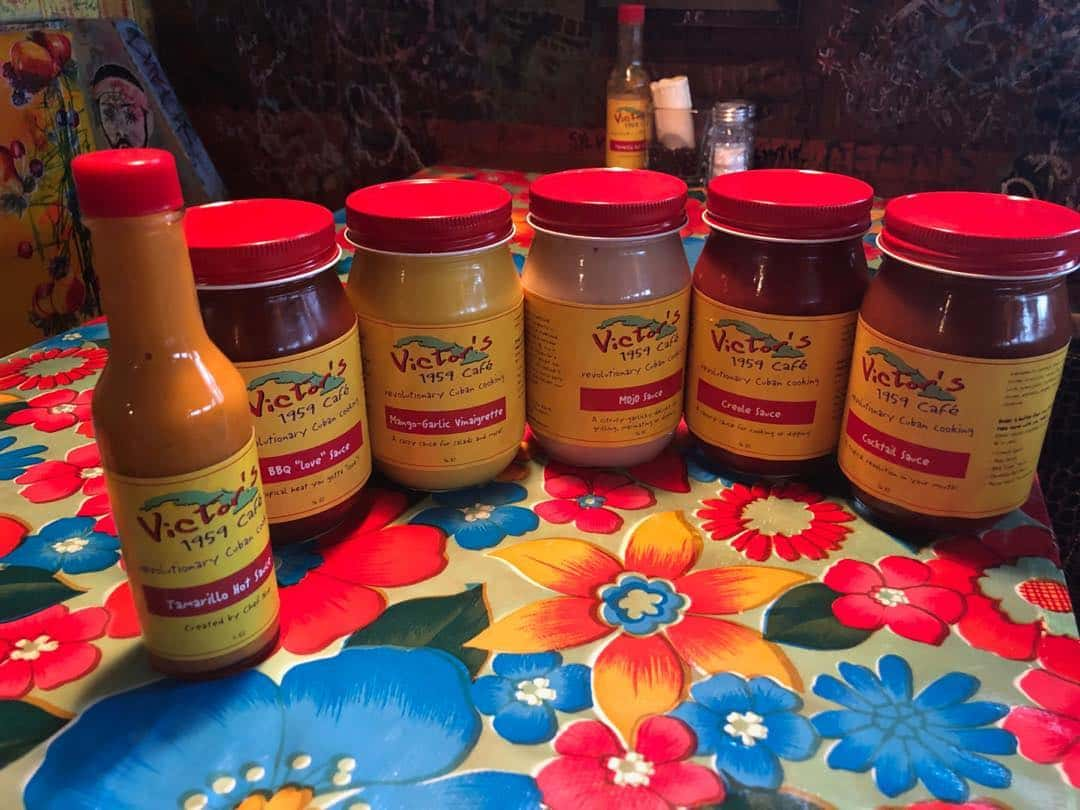 Victor's 1959 Cafe Specialty Sauces
Now you can enjoy the same great flavors of Victor's 1959 Café at home! Use the sauces to cook with your favorite meats or seafood, mix with rices or pastas, serve with eggs, dress salads, marinate meats and seafood or serve hot or cold for dipping. The possibilities are endless! Ask your server for 16 oz jar straight from our kitchen!